Park Events
TOP Trails events are a great way to spend your weekend! Events are always a huge draw with riders and vendors alike. Big entertainment draws big crowds and big fun! Concert weekends feature a great outdoor venue where you can ride right up to the stage and watch the show, or take part in our poker runs and much, much more! Make sure to check the calendar often and mark which events you plan on attending this season. Please note that some events may have limited attendance so make your plans today!

Party in the Park! 2021
September 2

-

September 6

|

$25 – $75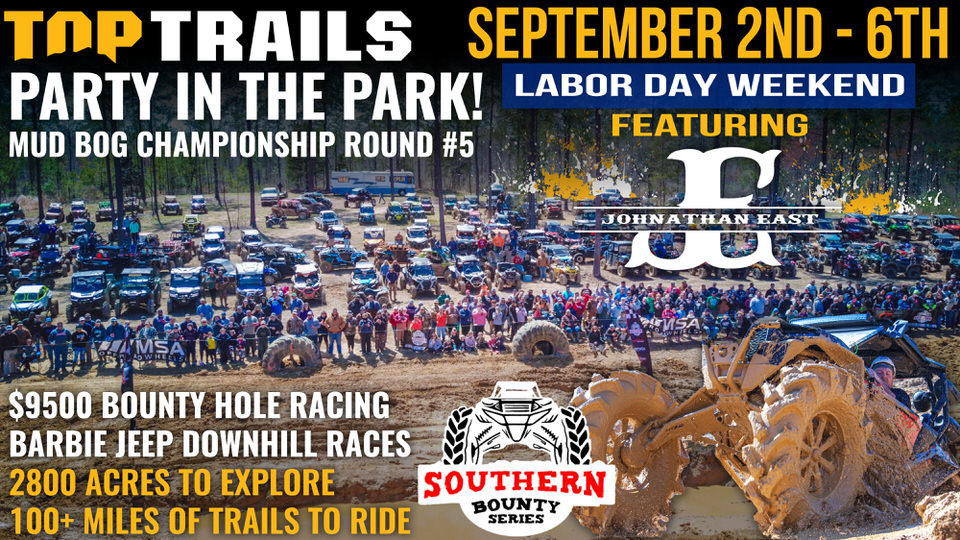 PARTY IN THE PARK!
September 2nd – September 6th
Get Your Party On!
Cap off your Summer with Top Trails' Labor Day Weekend Party in the Park. This event will play host to Southern Bounty Series Round #5 of their championship season with family-friendly daytime activities as well as a rocking party at 5-Hills on Friday night. Bring out the whole crew and book your adventure for the long weekend for FIVE DAYS of an action packed getaway in our 2,800 acre facility enjoying over 100 miles of the best trail riding the Southeast has to offer!
Sponsored By

SOUTHERN BOUNTY SERIES
SATURDAY SEPTEMBER 4TH AT THE
TOP TRAILS #MUDZONE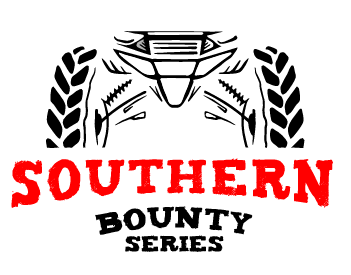 Southern Bounty Series Saturday's race will feature some of the biggest and baddest machines in mud racing. Running 3 mud bogs simultaneously with active recovery and racing taking place non-stop over the 4-hour program will make for incredible viewing. Get all the info on every driver and their machine as they take the line, and see who makes it, see who breaks it, and see who takes home their share of the $64,000 up for grabs in 2021.
BARBIE JEEP DOWNHILL RACES
Friday night get ready for Barbie Jeep Downhill action at 5-Hills! Watch as racers take to the Barbie Jeep Downhill course in head-to-head racing action

under the lights!

Drivers will give it their all to reach the bottom first. This event will be run elimination-style with head to head matches. Winner advances until a champion is crowned.
Participants must bring their own Barbie Jeep (or equivalent), and all participants must wear helmets. A cash prize will be the winner's spoils in this action-packed contest.
Once the racing action is over we'll point the lights at 5-hills, crank up the DJ, and party into the night.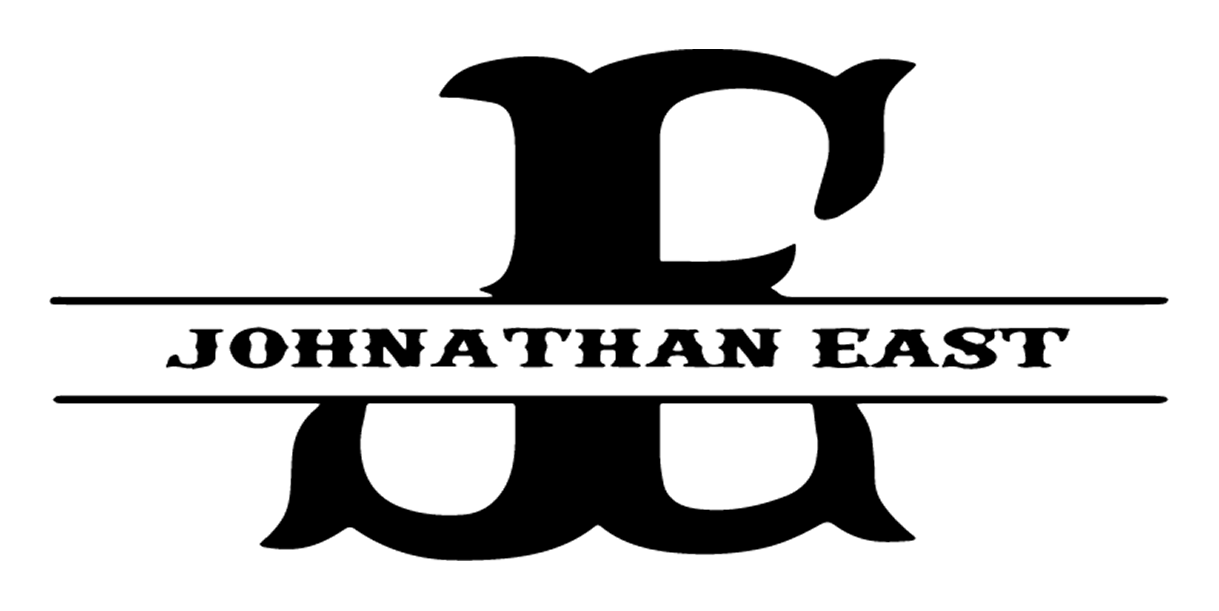 SATURDAY NIGHT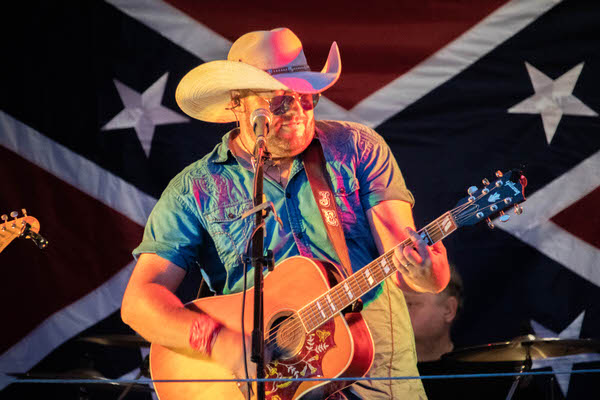 Singer-songwriter Johnathan East returns to Top Trails Saturday night at Party in the Park! with his blend of down-home, Americana-country. With songs about hometown livin', farm life, and sittin' on the back of tailgates East's music will be the perfect match for an awesome weekend of muddy fun at Top Trails! His original music, inspired by Hank Williams Junior and Johnny Cash, draws upon the classic age of country music and is sure to bring you back to the music you grew up on as your ride and party the night away at Top Trails.
Get ready for a memorable performance as Johnathan East cracks up the volume to some of his classic hits like "A Little On The Redneck Side" – with over 8 millions views on YouTube this classic backwoods jam along with his other feel-good country tunes and new musics will have you ready to hit the trails and ride all night long!
VENDOR VILLAGE
Stop and check out the latest machines from dealers, get the coolest parts and gear from vendors, and take your favorite UTVs on a demo ride! Located right next to Jay's Sports Grill for the best BBQ, Burgers, and food around. Specialty food vendors will also be on site if you're looking for something different to try. The Top Trails vendor village will be back and better than ever in 2021!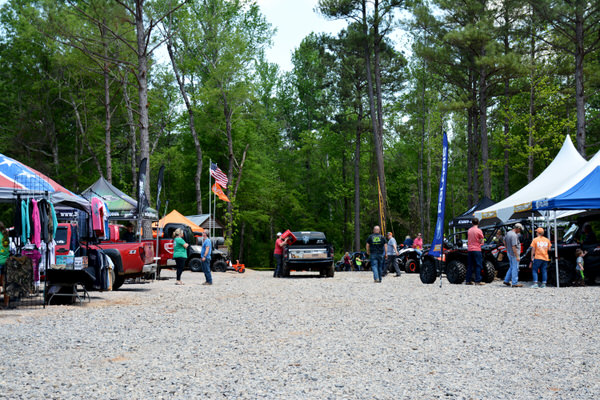 Party In The Park! Amenities
LABOR DAY WEEKEND – 5 DAYS OF RIDING

BARBIE JEEP DOWNHILL RACES – Friday Night

DJ PARTY @ 5-HILLS – After Barbie Jeep Races

SBS MUD RACING – Saturday Afternoon

JOHNATHAN EAST – Saturday Night

FREE Machine Pass for Weekend

Charity Raffle to Benefit Callie's Kids

Over 2800+ Acres to Explore

100+ Miles of Off-Road Riding

Night Riding 24hr Around the Clock!
Package Details
Weekend Package (5 Day Package) – $75
Admission to the park for Thursday, Friday, Saturday, Sunday, and Monday (Labor Day)

Barbie Jeep Downhill Races Under the Lights Friday Night

DJ Party @ 5-Hills after Barbie Jeep Races Friday

Southern Bounty Series Round 5 @ Top Trails #MudZone Saturday

General admission to Saturday Concert

All weekend package amenities listed
Saturday Event Ticket – $45
Admission to the park for Saturday, Sunday, and Monday

Southern Bounty Series Round 5 @ Top Trails Mud #MudZone Saturday

General admission to Saturday Concert
Member Weekend Attendance – $25
Admission to the park for Thursday, Friday, Saturday, Sunday, and Monday (Labor Day)

Barbie Jeep Downhill Races Under the Lights Friday Night

DJ Party @ 5-Hills after Barbie Jeep Races Friday

Southern Bounty Series Round 5 @ Top Trails #MudZone Saturday

General admission to Saturday Concert

All weekend package amenities listed
Children ages 7 – 11 – $25
Full Event Schedule
Thursday
6:00am Park Gates Open for Thursday Entry admission
10:00pm Park Gates Close (call number on gate for entry)
Friday
8:00am Park Gates Open for Friday Entry admission
9:00am Vendor Village open for business
8:00pm BARBIE JEEP DOWNHILL RACES @ 5-Hills
AFTER PARTY @ 5-Hills Under the Lights w/ DJ Aratè
Saturday
9:00am Vendor Village open for business
12:00pm SOUTHERN BOUNTY SERIES ROUND #5 @ Top Trails #MudZone
8:00pm JOHNATHAN EAST – Concert on the Main Stage
Sunday
OPEN FOR DAY AND NIGHT RIDING
Monday
3:00pm Park gates closed for entry
5:00pm Gates are closed, all riders and guests must be out of the park